THANK YOU!
To everyone who purchased and reviewed TEMPTING the EARL!
I'm so happy readers are enjoying this first book in the new Wright Bastards series.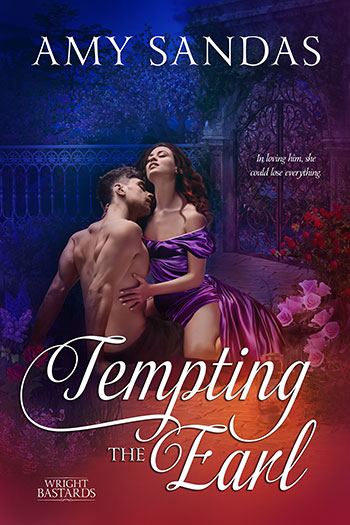 She vowed to shield an orphaned girl from a prejudiced world.
Cynical yet fiercely loyal to those she loves, Ainsworth Morgan is determined to protect the child she raised against anyone who'd denigrate her for being born a bastard. She certainly isn't going to allow some emotionless English lord, even if he is the lass's unfortunately handsome half-brother, to take her away from the only family she's ever known.
He'll do whatever it takes to right his father's past wrongs.
Colin Fitzhugh spent his life doing everything expected of him as the Earl of Wright's heir until his father's death revealed a secret he couldn't ignore. Now, he'll defy society to provide his half-sister with the life their vengeful sire denied her. But first, he must convince the girl's headstrong guardian he's not the callous monster his father had been.
When love is the greatest risk and the greatest temptation.
As Ainsworth begins to glimpse the sensitive and passionate nature concealed beneath the earl's stoic reserve, it becomes harder and harder to ignore her growing attraction. But if Colin proves to be the kind and generous man she hopes he is, her fear of losing the daughter of her heart to his elegant world could become a devastating reality.
---
DON'T FORGET...
Book Two in the series is available for

Pre-order.
ENTICING the DEVIL releases June 14th!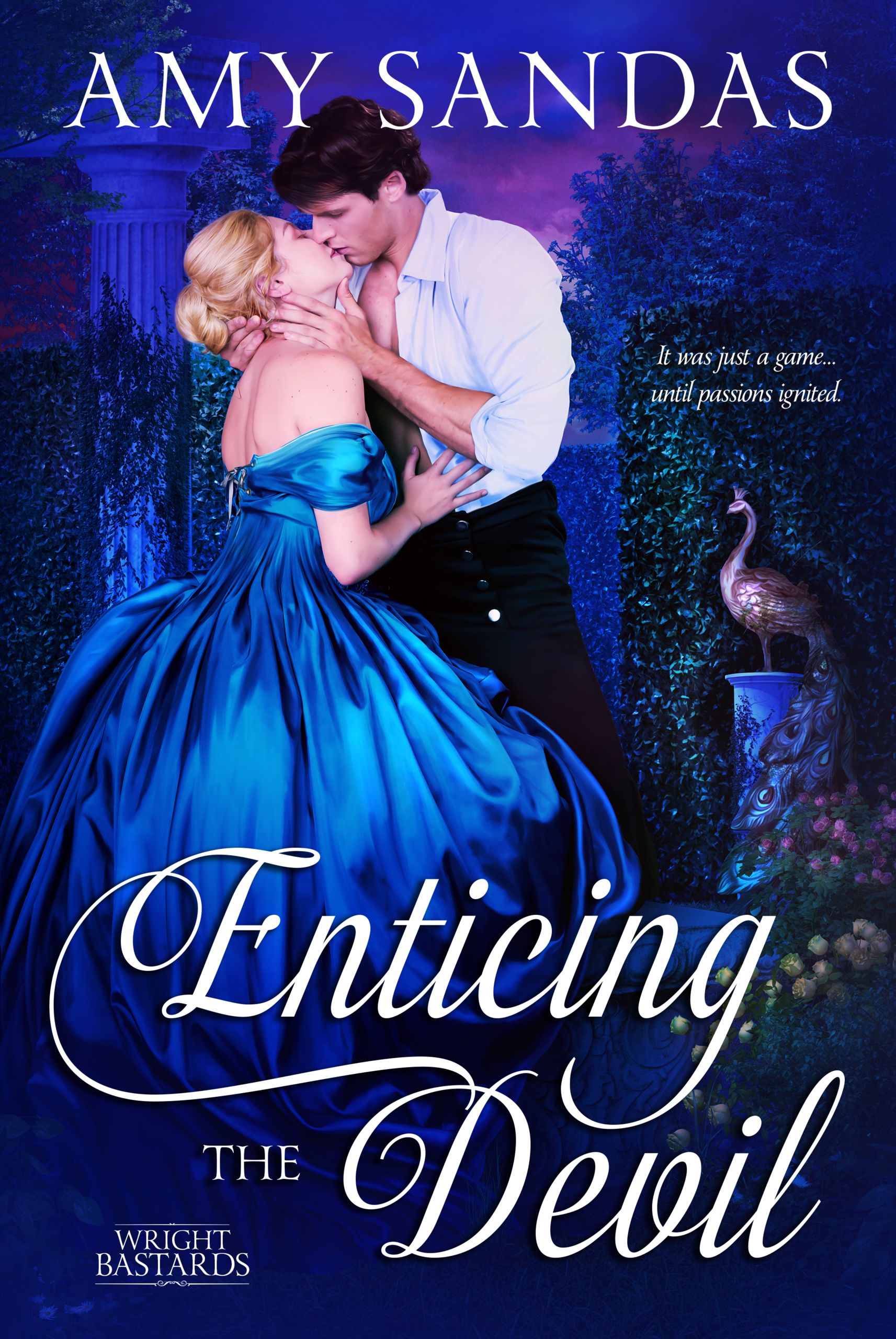 He'll never belong in her world.
Beynon Thomas might have agreed to spend time in England with his recently discovered half siblings, but home will always be his farm in Wales. Being the illegitimate son of an earl doesn't mean he belongs in high society, and it's never been more evident than when he's paired with the gentle Lady Anne at a country house party. She represents everything he disdains about London's pampered daughters. Yet, he can't resist being drawn by the storm he glimpses beneath her temperate disposition.

She's more than what they see.
Lady Anne Humphries is known throughout the ton for her modest manner and exemplary decorum, yet she's gone three seasons without a single offer of marriage. She's finally contented herself to life as a spinster when she is partnered with the glowering Mr. Thomas for her friend's summer games. Something about the man's dismissive attitude provokes her into behaving in ways she wouldn't have thought herself capable. The broody Welshman ignites a fire within her. Her only hope now is that she won't get burned.

When losing isn't an option.
Though their partnership starts out contentious, passion quickly takes over between a woman tired of being overlooked and a man filled with contempt for a society that mocks him. To the casual observer, the pair couldn't be more opposite in appearance or manner. One so elegant and refined. The other, brawny and unsophisticated. But when desire overrides pride and ignores the rules of propriety, two people from disparate worlds have a chance to win the greatest prize of all.
---
Follow me on Book Bub to receive alerts on all my new releases as they come available!
---
Sign up for my Newsletter to receive a
FREE download of
A Fated Encounter
a short story prequel to
Kiss Me, Macrae