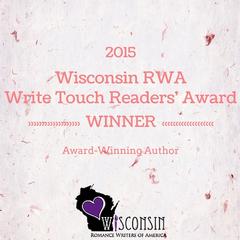 Yay! So excited to announce that REBEL MARQUESS won the 2015 Write Touch Readers' Choice Award for Historical - Long!
Here's a brief blurb of the book.
Eliza Terribury is determined to be the first of her sisters to evade her mother's attempts to shoo her down the aisle. Her novel-writing dreams will wither under the demands placed on a gentleman's wife.
Saddled with his title at a young age, Michael Gerard, the elusive Marquess of Rutherford, has always done his duty, but he will not be pressured into choosing a wife. He just never expected the rush of attraction every time the impertinent young Eliza crosses his path.
When a completely innocent incident leaves Rutherford's hands in a compromising position on Eliza's bare skin, they have no choice but to announce an engagement. Privately, they agree to seek a way out of the unwanted nuptials.
Yet Eliza's free spirit and understated sensuality stirs Michael's desire. And Eliza discovers there is more to the arrogant lord than meets the eye, especially when she wonders if it is purely her writer's imagination that puts his face behind a mysterious highwayman's mask.