First book in a brand new series
Now Available
for Pre-order!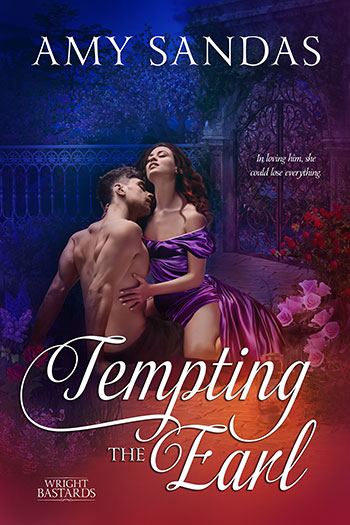 Pre-order Book One in the new Wright Bastards series at a discounted price for a limited time!
She vowed to shield an orphaned girl from a prejudiced world.
Cynical yet fiercely loyal to those she loves, Ainsworth Morgan is determined to protect the child she raised against anyone who'd denigrate her for being born a bastard. She certainly isn't going to allow some emotionless English lord, even if he is the lass's unfortunately handsome half-brother, to take her away from the only family she's ever known.
He'll do whatever it takes to right his father's past wrongs.
Colin Fitzhugh spent his life doing everything expected of him as the Earl of Wright's heir until his father's death revealed a secret he couldn't ignore. Now, he'll defy society to provide his half-sister with the life their vengeful sire denied her. But first, he must convince the girl's headstrong guardian he's not the callous monster his father had been.
When love is the greatest risk and the greatest temptation.
As Ainsworth begins to glimpse the sensitive and passionate nature concealed beneath the earl's stoic reserve, it becomes harder and harder to ignore her growing attraction. But if Colin proves to be the kind and generous man she hopes he is, her fear of losing the daughter of her heart to his elegant world could become a devastating reality.
---
Follow me on Book Bub to receive alerts on all my new releases as they come available!
---
Sign up for my Newsletter to receive a
FREE download of
A Fated Encounter
a short story prequel to
Kiss Me, Macrae